Fishman Aquarium Center is the place to go for all your fish needs, aquariums, and accessories at great prices. We have been in business for sixteen years and service a wide area. Our store is located in the northern part of Wilmington Delaware. See our locations page for more information and directions to our store.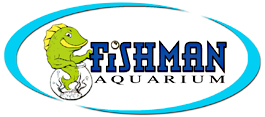 Now offering in-home maintenance. Click here for more information!



Store Hours:

Mon - Sat: 10 am to 8 pm
Sundays: 11 am to 5pm

Call (302) 658-8265 for more information.