Welcome to the Children's House Montessori School.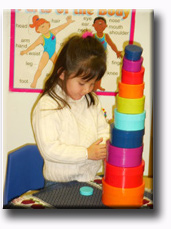 What is the Montessori Philosophy?


The Montessori Method is a special way of teaching children. Developed by Dr. Maria Montessori, the philosophy believes that every child can learn and that each child deserves a learning environment tailored toward their needs. Children have the natural desire to learn and Montessori teaches that children can be both educated and challenged in a loving, supportive environment without depriving them of the joy of discovery.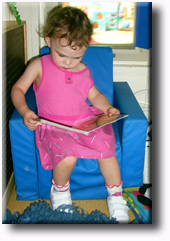 The children are placed in three mixed-age groups: from 15 months to 3 years of age, ages 3 to 6, and ages 6 to 9. Next to the parents and teachers, the best people a child can learn new skills from is their peers. In every Montessori class, children of varying ages are present to expose each child to new ideas and new skills. A child may then learn a new concept or reach a new stage of development at their own pace inspired by other children.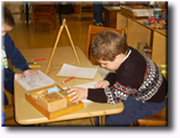 Observers to Montessori classes often comment that the children are well-behaved and seem to need few discipline reminders from adults. This is because they are working at activities that they have chosen, and which are appropriate to their ability levels. The teachers speak softly and respectfully to the children, and the children respond in kind. Consistency in teaching mutual respect, as well as a calm, encouraging atmosphere help children grow and learn
"A child's inner life is nourished by an environment warm with love." - Dr. Maria Montessori